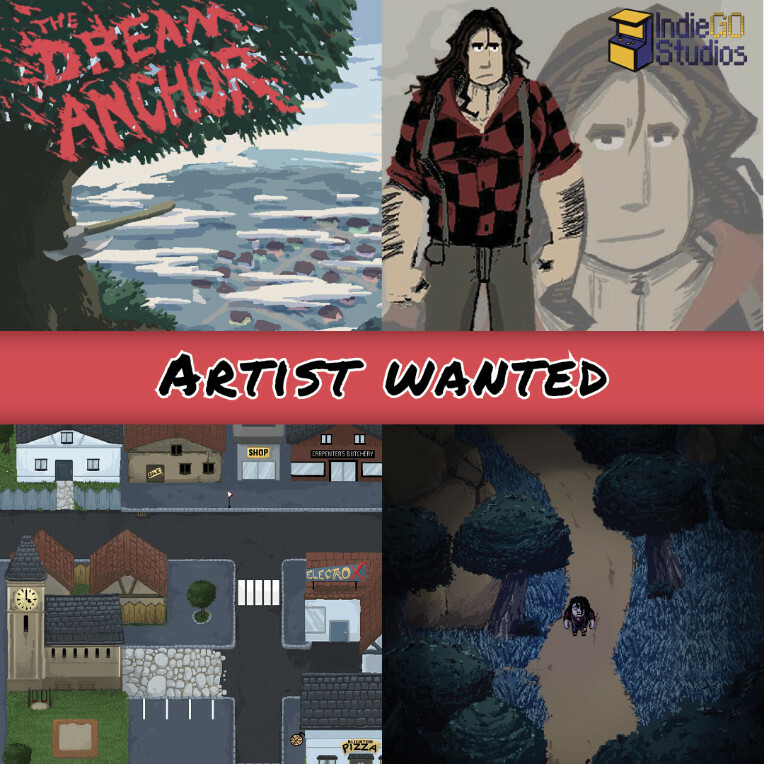 Who are we looking for:
The team of IndieGO Studios is looking for two german-speaking artists, who know how to do 2D sprites and illustrations.
About us:
We are currently a strong team of 3, covering programming, game design, marketing, writing, and music for our game.
About the project:
A prototype of the game exists, and we have a clear vision for the game, but we need your help to make that vision come true!
The game is a top-down rpg with a strong focus on a lovingly crafted story in the mystery-adventure genre. The game mechanics are inspired by The Legend of Zelda, and Earthbound. The story follows a young man and his struggles to be a decent person, when his already difficult life is disrupted by the forces of evil that descend upon Blighton Abbey.
Payment:
The position is paid and will be based on a contract. We expect from you a commitment for about 6 months.
Where can you reach us:
Showcase: